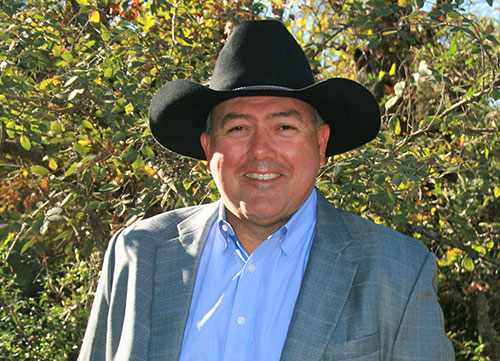 Jeff Castellanos
Bilingual Agent
---
Jeff Castellanos
Jeff resides in Denton County and has been in Texas since 1997. After receiving his bachelor's degree from Fresno State and his MBA from the University of Dallas he spent 25+ years in Corporate America working for a fortune 10 company and small private firms, helping them grow.  Jeff has a passion for people and helping his customers find the land or home of their dreams. He was always interested in Real Estate and fulfilled his long-time passion of obtaining his license in 2020 and immediately began helping clients find homes.
CJeff is an active member of Gateway Church where he and his wife Kati volunteer. They have two boys who keep them busy with football, baseball, and marching band. In his spare time, he likes to be outdoors hunting and fishing with his kids, watching baseball, or more likely umpiring the great game. 
Jeff is ready to help you find the land or home you have always dreamed about! Give him a call and get started!
Acres:

1.06 ±

County:

Grayson

City/St:

Sadler, TX

1.055

1655476863

1651269647

0

Status:

New Listing

Price:

$69,000

Acres:

1.06 ±

County:

Grayson

City/St:

Sadler, TX

1.055

1655476863

1651501739

0

Status:

New Listing

Price:

$69,000

Acres:

1.06 ±

County:

Grayson

City/St:

Sadler, TX

1.055

1655476922

1651502315

0

Status:

New Listing

Price:

$69,000