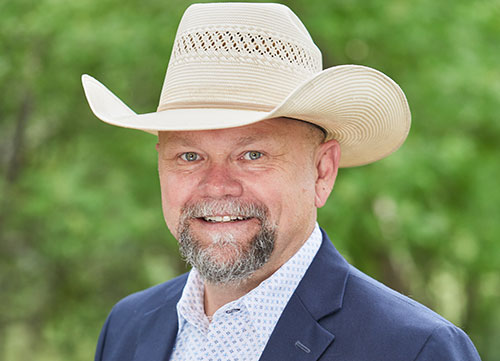 Everette Newland
Owner / Broker
---
Everette Newland - North Texas Realtor
As a co-owner of Newland Real Estate, Everette Newland uses his 23 years of real estate experience to provide each client with honest, fair and professional real estate solutions. A graduate from Texas A&M Everette's emphasis on environmental science and land economics allows him a breadth of knowledge to better assist and educate clients on their personal real estate needs.
For the past 20 years Everette has been among the top 3 producers in acreage properties in North Central Texas. His areas of expertise spans 3 areas. Acreage property with emphasis on development for resale, recreation, investment, transitional lands and environmental consulting. Commercial land with focus on entitlements, and preparation for marketing as highest and best use. As well as Ranchland with experience in beneficial ranch infrastructure improvements, watershed management, oil and gas impact mitigation, grazing dynamics, and locating beneficial markets.
Everette is a member of the North Texas Land Council and is an active member in the Denton community. He is a member of Denton Bible Church and the founder of Denton Bible's cattle ministry. Everette also serves on Denton Calvary Academy's School Board. Everette lives in Western Denton County with his wife and children. His hobbies include coaching, hunting, fishing, and ranching.
- Everette's Properties -
1180 McReynolds Rd., Sanger TX (68 Acres) Denton TX Denton Sanger Texas ranchesrecreational landresidential propertylakefronthorse propertysingle family

9250000

1180 mcreynolds rd., sanger tx (68 acres)

Acres:

68 ±

County:

Denton

City/St:

Sanger, TX

68

1664818174

1657056038

0

Status:

New Listing

Price:

$9,250,000

ranches recreationalland residentialproperty lakefront horseproperty singlefamily

Ranches

Recreational Land

Residential Property

Lakefront

Horse Property

Single Family